NOTE: Due to the number of applications we receive, only grantees will be notified of the decision on their proposals. The next grant application process begins Jan. 2, 2020.
Grant Application Process
Applicants must fill out our online grant application and upload a cover letter on their institution's letterhead (see resource links about grant writing at the bottom).
The letter, which should not exceed one typewritten page, should succinctly explain:
What your organization does
How long your organization has been operating
The problem or need your 501(c)(3) organization plans to address
How granted funds will contribute to solving or ameliorating the problem or fulfilling the need, including the project's principal objectives and expected outcome
Timetable for the project or mission
How the proposed project relates to The Olive Tree Foundation, Inc.'s mission and fulfills eligibility guidelines
Whether the project requires partnerships with other organizations and their importance to its success
Plan for assessing the project's results
Total estimated project budget, including the amount requested from the Foundation and any other anticipated sources of support
Plan for sustaining the project after grant funding expires
Applicants will also be asked to attach:
An IRS Letter of Determination
Latest IRS Form 990 (or 990-EZ or 990-N as appropriate)
Latest Financial Statement
Recommended:
A short video can provide The Olive Tree Foundation grant committee greater understanding of your organization's purpose and needs.
Based on a review of the materials, applicants may be contacted for scheduling of a site visit by an OTF representative or to request further information.  If so, specific instructions will be provided.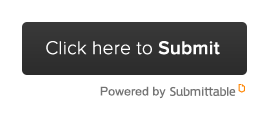 Additional resources:
Grant Proposal Writing from Cover Letter to Budget
Consider these Grant Writing Tips